No Matter Your Budget, We Have The 2 Person Hot Tub For You
Quite possibly the most popular hot tub category is that of the two-person hot tub. It's one of those groups of products that has largely gone overlooked. Jacuzzi, however, has paid close special attention to the hot-selling 2-person hot tub.
In fact, just last year, Jacuzzi introduced the all-new Jacuzzi J-215 two-person hot tub to round out their offering for the category. This means that we now have the ability to offer a two-person hot tub for each of the main pricing categories. Not only that, we even have a round hot tub that is absolutely perfect for two adults.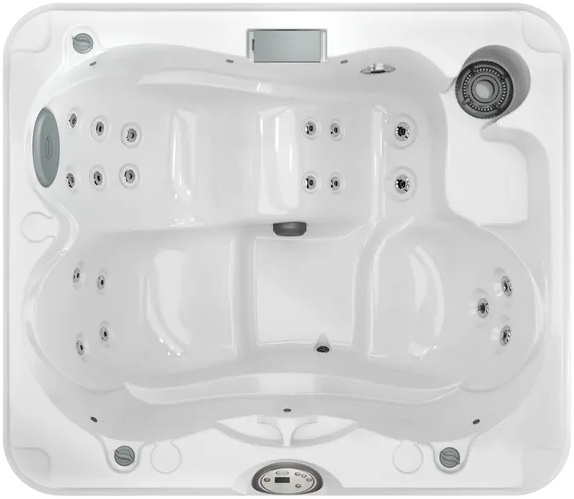 For those looking for a 2-person hot tub on the basic side, the J-215 or round J-210 are your hot tubs. For those who want a little bit of everything in their two person hot tub, the J-415, with it's touchscreen interface, 240v components, and deep tissue leg jetting, is the small hot tub for you.
Then we have the Jacuzzi J-315. The J-315 is Jacuzzi's best-selling 2 person hot tub. This is the model for the person who wants the perfect balance of features versus price.
This awesome little hot tub can operate via either 120v or 240v. It also gives you Jacuzzi's premium therapy jets, extended 5-year warranty, and has Jacuzzi's best infiltration and energy savings technologies.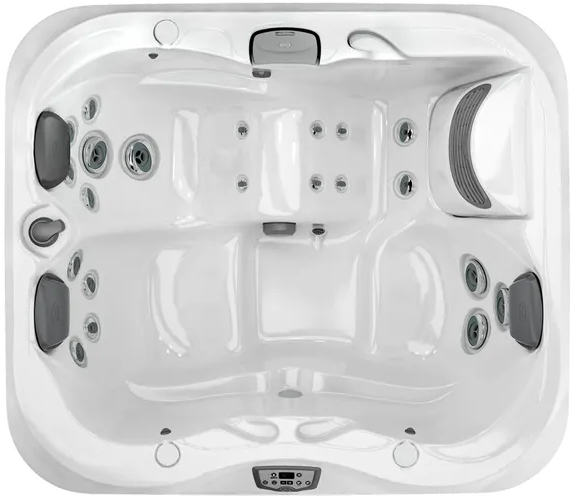 The questions remain: How do you use your hot tub? Is budget the primary driving force? Is it mostly for therapy? Do you need to consider electrical requirements? We can help walk you through all of this.
At the end of the day, regardless of need or budget, we would like to help you find the perfect 2 person hot tub for your family and lifestyle.