The installation of a hot tub is a significant investment in your home, health, and lifestyle. To keep your hot tub operating at peak condition 24/7, routine maintenance is extremely important. Whether you are new to the world of hot tub maintenance or your schedule just doesn't have the wiggle room for cleaning your spa, our team can help.
Give our service department a call or complete our service form below to get in touch with a member of our service team.
Our Service & Maintenance Solutions
Do you own a Sundance® Spa or Jacuzzi® Hot Tub? Our team of spa service technicians at Aqua Paradise are qualified to assist you with service or repairs in San Diego. It doesn't matter if you have a nagging leak or something more challenging like a tripping breaker, lack of heat, no heat, flow issues, anything really. As a factory Sundance® Spas and Jacuzzi® Hot Tubs Service Center, we have the knowledge and inventory to keep your hot tub running at its peak condition.
The Importance of Professional Service
Scheduling regular service and care for your hot tub? Our service technicians are the experts when it comes to hot tubs and spas. With years of experience in hot tub maintenance and warranty-covered repairs, our team is more than qualified to complete the necessary repairs.

We can inspect your spa to find the issue, order the hot tub parts from a trusted source, and then complete the repair in a quick and efficient manner.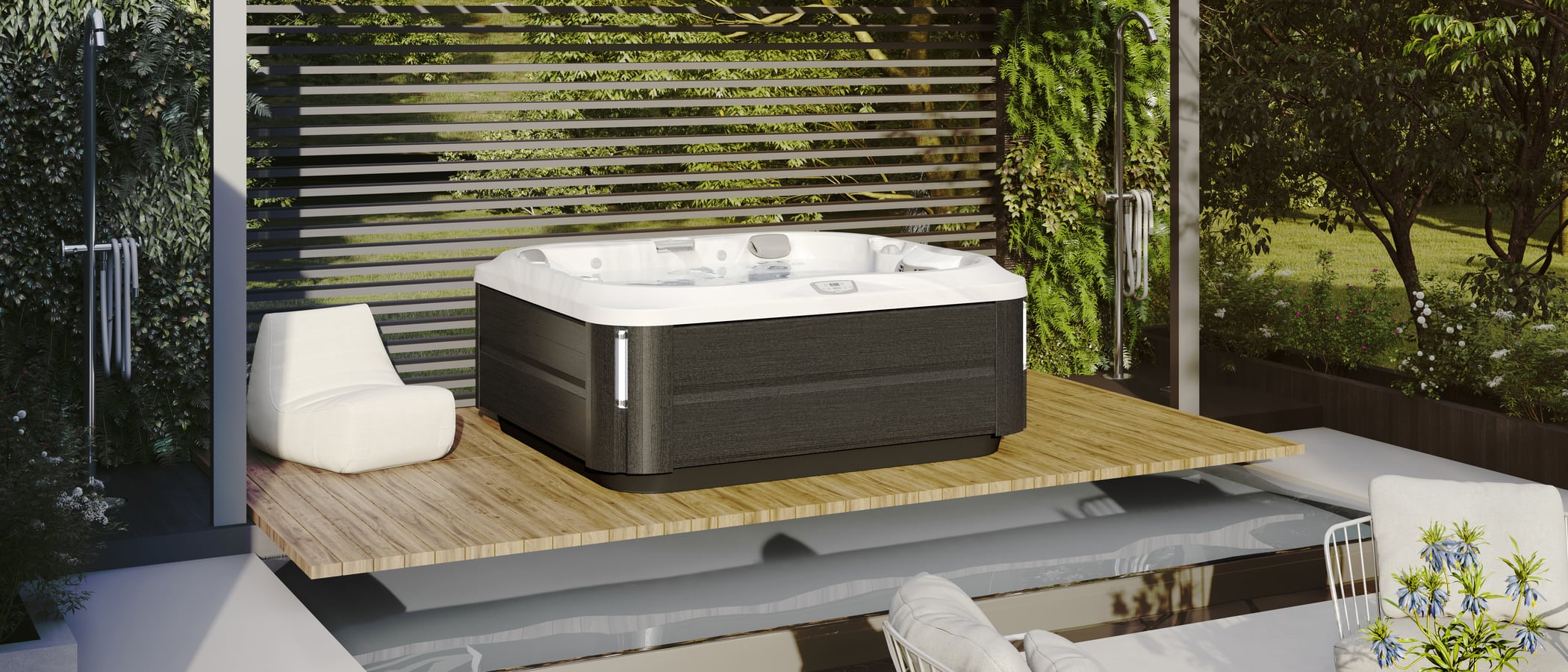 The Benefits of Using Our Services
Request Service From Our Experts
Our team understands how frustrating it can be when your spa isn't working properly. We'll work hard to get it back in peak operating condition for you and your loved ones.
Trust Your Hot Tub Service to Aqua Paradise
Welcome to Aqua Paradise, your ultimate destination for top-notch hot tub maintenance and services in sunny Southern California. We understand the importance of regular hot tub maintenance to keep your investment running smoothly. Our team of experts is here to ensure that your hot tub remains in pristine condition, providing you with an oasis of relaxation and rejuvenation. Our comprehensive range of services includes everything you need to keep your hot tub in optimal working order. From water chemistry maintenance and balancing to equipment inspection and repairs, we've got you covered.
Hot Tub Maintenance & Repair Services at Aqua Paradise
At Aqua Paradise, we take pride in our exceptional customer service. Our friendly and knowledgeable staff is always ready to answer any questions you may have and provide you with expert advice on hot tub maintenance and care. We believe that a well-maintained hot tub should be hassle-free, allowing you to focus on enjoying the therapeutic benefits it offers. Our highly skilled technicians are trained to handle all aspects of hot tub maintenance. Whether you need a thorough cleaning, filter replacement, or a full system check-up, we have the knowledge and expertise to handle it all. We use only the highest quality products and equipment to ensure that your hot tub receives the best care possible. In addition to our maintenance services, Aqua Paradise also offers a wide range of high-quality hot tub accessories and parts. Whether you're looking for a new cover, steps, or water treatment products, we have everything you need to enhance your hot tub experience.
Why Service Your Hot Tub with Aqua Paradise
Don't let hot tub maintenance become a chore. We know that your time is valuable, which is why we offer convenient and flexible maintenance plans tailored to your specific needs. Trust our experts to handle all your hot tub needs in San Diego, California. Whether you prefer a one-time service or a recurring maintenance schedule, we can accommodate your preferences and ensure that your hot tub remains in optimal condition year-round. Contact us today to schedule a service or learn more about our maintenance plans for customers near our locations in San Diego, Carlsbad, Laguna Hills, Rancho Bernardo, and Mission Viejo, California.