Experience the Luxury of Covana
Covana Covers offer the ultimate protection for your spa. Perfect for hot tubs and swim spas alike, they also double as a stylish gazebo. Enjoy the peace of mind that comes with knowing your spa is protected when not in use and take pride in an elegant backyard feature when entertaining guests.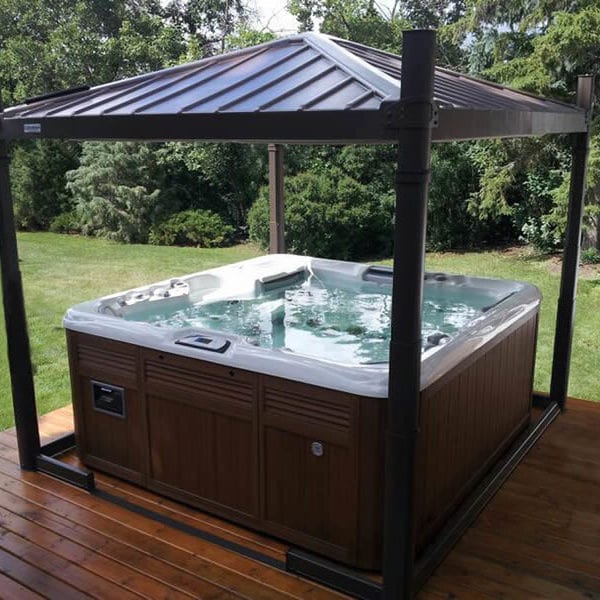 The Oasis is so much more than just a hot tub cover. It's also an automated and easy-to-use gazebo! With many added features, durable materials and an innovated design, the Oasis by Covana can help to boost the versatility, privacy and style of your hot tub installation – perfect for relaxation, reflection and entertaining!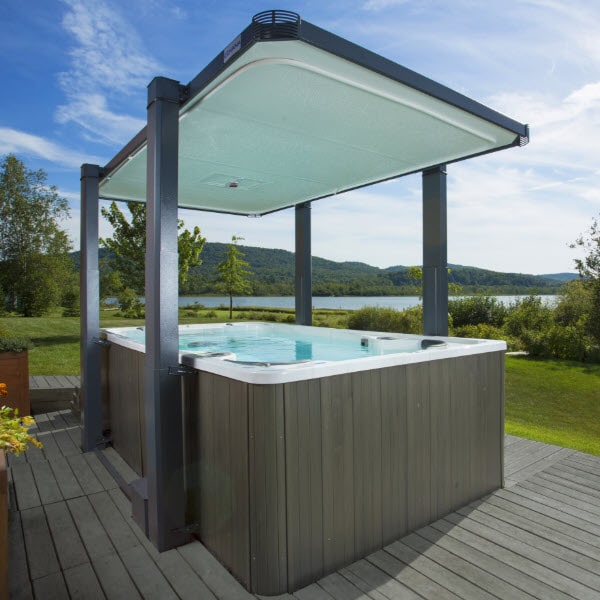 Enjoy an accessible approach to a luxury swim spa experience. The Legend by Covana is fully automated for a hassle-free and low-impact operation. Lift, enjoy and lower your automated swim spa cover with ease and in any weather. The flexible design is suitable for both oval and rectangular swim spas, making it easy to elevate your spa installation!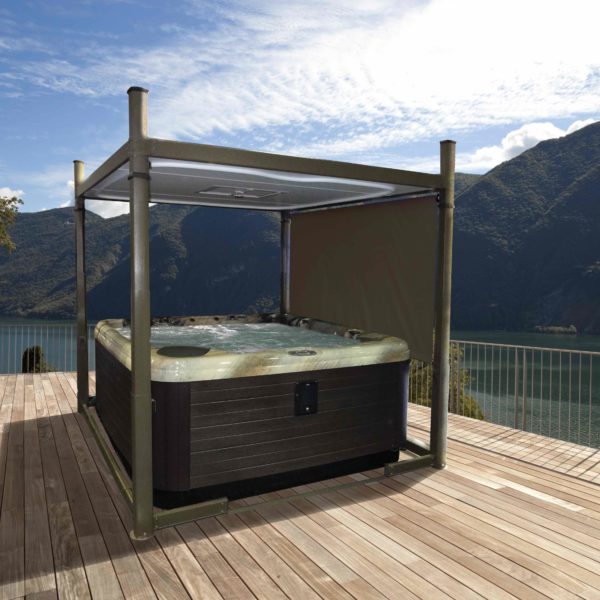 Experience elegance, security and ease-of-use with the Evolution by Covana. The cover accommodates square hot tubs from 7′-8′ and rectangular units from 8'x9′ to 8'x11′, as well as round hot tubs up to 8′ – a first for automatic covers! The adjustable size allows for a sleek and streamlined look, while providing a wide range of possibilities to fit larger hot tubs.
Invest in the versatility, appeal and functionality of your backyard space. With Covana Covers, you can enjoy the benefits of both a protective spa cover and stylish backyard gazebo – all in one compact and automated system!
Hassle-free experience

No strain on your body

User-friendly operation

Long-lasting experience

Reduced energy costs

More versatile installation

Added backyard safety
For more information about our Covana Covers, contact our team of specialists at Aqua Paradise today. From Laguna Hills and Mission Viejo, to Carlsbad, San Diego and throughout Orange County, we are always here and ready to help!
Contact us for current specials and sale pricing. Please provide your contact information and we will be sure you are informed of all specials and sales.