With the installation of a Jacuzzi® Swim Spa, relaxation and entertainment is just around the corner. We're proud to offer the complete line-up of Jacuzzi® Swim Spas, allowing our valued customers to find the spa system that suits their needs and lifestyle best. For more information or help finding the best swim spa for you, contact your local Aqua Paradise today.
With five showroom locations throughout California, we're proud to serve our communities with quality Jacuzzi® Swim Spas. Our showroom locations include: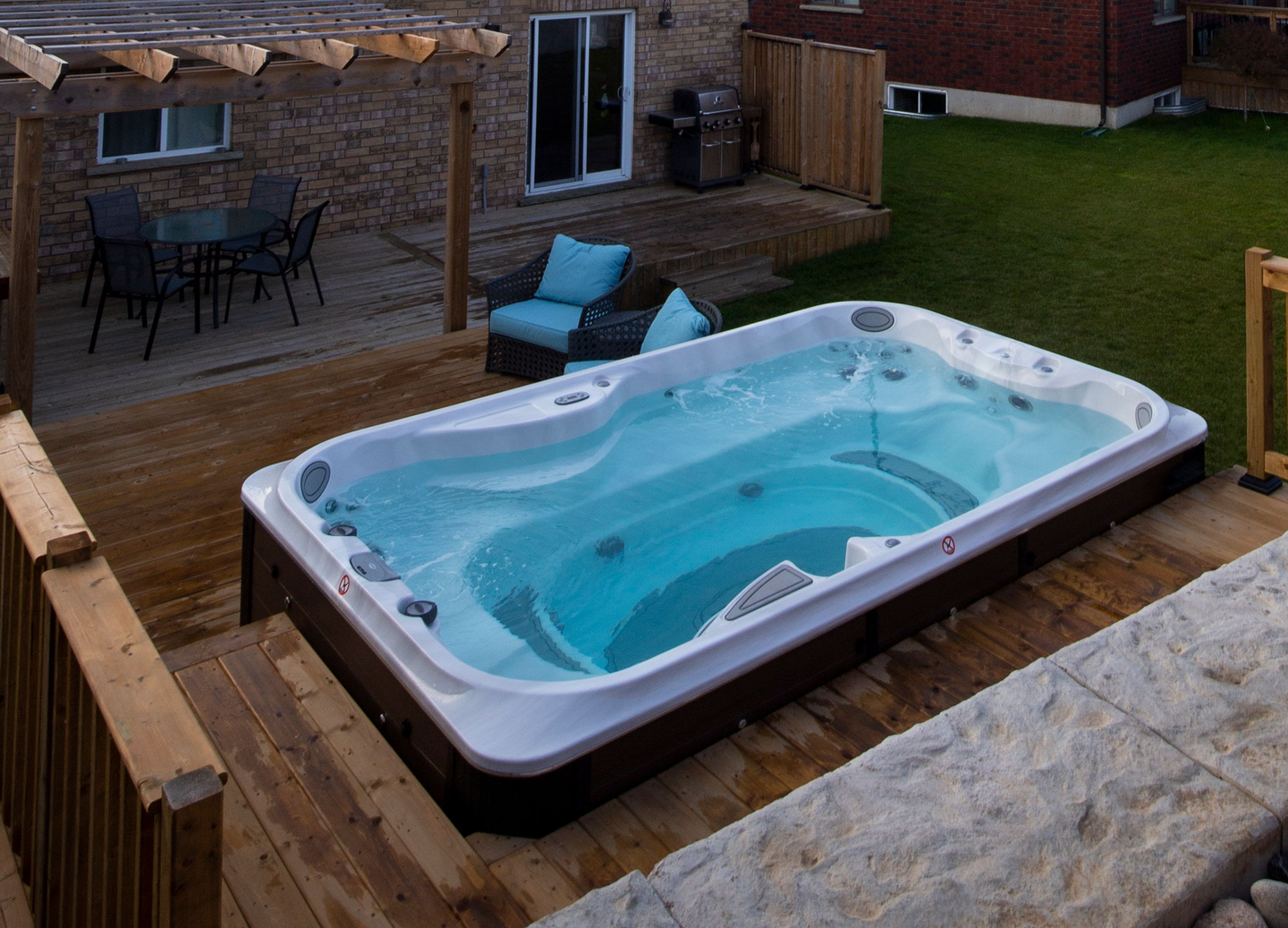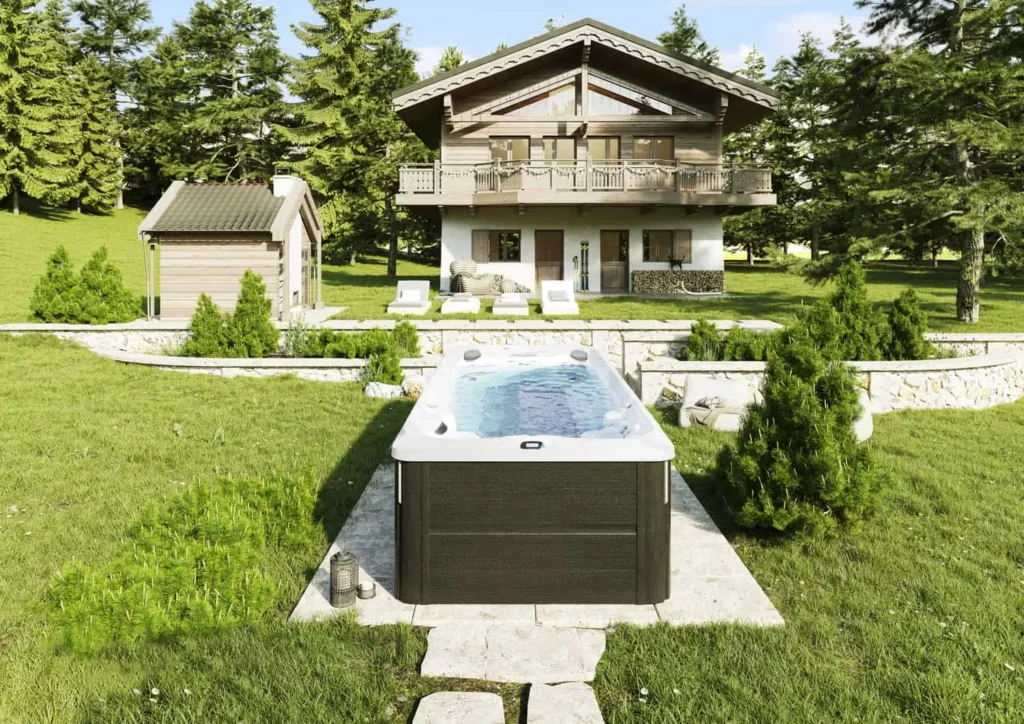 Our Best-Selling Swim Spas
With features, technology and innovation that leads the industry, finding your dream swim spas has never been simpler.
THE RIGHT HOT TUB FOR YOUR LIFESTYLE
Where Style Meets Innovation
Considering the installation of a Jacuzzi® Swim Spa? At Aqua Paradise, we couldn't agree more! The regular use of a swim spa can offer many lasting benefits to your home, health and family.
Your health should always come first. That's why we stock a wide selection of Jacuzzi® Swim Spas, because they are designed to help users maintain a well-balanced approach to better health through exercise, stress relief and more!
Whether you're looking to relax after a long day, engage in low-impact fitness or simply spend time with those who you love most, your Jacuzzi® Swim Spa can help! The versatile system is ideal for relaxation, recreation and exercise.
Jacuzzi® Swim Spas are equipped with a wide range of features that undoubtedly lead the industry. From soothing hydrotherapy jets and ergonomic seats, to powerful water management systems, LED illumination and much more.
Make the most of your backyard space with the installation of a swim spa. Offering the best features of hot tubs and pools in one compact design, your swim spa can inspire you to give your backyard space the ultimate transformation.
Everything you need to know about Jacuzzi® Swim Spas, from the features and technology, to how one can change your life for the better.
Dedicated to Customer Satisfaction
Don't just take our word for it. See why our customers love us!
Brent helped me out with everything from answering all my questions and concerns to placing my order. A smooth process the whole way.
Everyone we have dealt with has been a 5 star!
Everyone we have dealt with has been a 5 star! We are enjoying our new Jacuzzi and love the fact that any problems and questions are just a phone call away. Our salesman Michael, the delivery crew and Lee, the installer have all been over the top friendly and knowledgeable. So nice to deal with a service oriented company!
Easy buying experience and no pressure. Thanks Aqua Paradise for our new jacuzzi
Highly recommended the store
Bought j 300 collection jacuzzi from Aqua Paradise about 2 months ago. The stuff was very helpful to choose the right one for me and for my budget. They really took time to go over with me about all the details me or my wife needed. I am totally happy I got jacuzzi and my family enjoyed it! Highly recommended the store, customer service and the brand!
The team showed flexibility in working with us
Ordered a jacuzzi spa from aqua paradise earlier this year. Was fully aware that there would be a lengthy wait for the spa to arrive. In the interim during the waiting period we had a change in course and elected to not take delivery as planned. We worked with the Aqua paradise management team and together we worked out a solution. The team showed flexibility in working with us in a mutually beneficial fashion.
Kayla was so helpful and knowledgeable – She handled everything. There was an issue with delivery but it was fixed by Kayla. Blair was great at setting up the jacuzzi and walking me through the jacuzzi owning experience.
Zackary was very helpful in picking the correct tub for our needs. We received detailed instructions on setting up the electrical and pad area. Delivery was quick. Best customer service. Once installed, I've enjoyed the jacuzzi every night. Each seat has different features and massage types. Shiatsu, deep tissue, hands, feet, hips, upper and lower back, the jacuzzi does it all. Very happy
From the moment I came in to the store and met Brent I could tell I could trust this outfit and depend on their service. The guys who did my delivery and set up were awesome. I had to have a follow up service call for adjustments and they were right on it. Amazing customer service.
Our team of home and backyard leisure specialists are here to help you make your house a home. Learn more about our hot tubs & swim spas today!