Swim spas have become more popular in the recent years with more and more people exploring the benefits they bring. A swim spa seems to be the perfect combination of a swimming pool and hot tub; not as costly as a swimming pool and not as small as a hot tub, with all the benefits of both.
There is a variety of swim spas San Diego residents can choose from. Regardless of the type of swim spa, the benefits are the same. Read on to discover what makes swim spas so popular.
Large enough for a number of people
Although admittedly not as big as ''traditional'' swimming pools, swim spas are large enough to allow for some ''traditional'' swimming pool fun. It definitely has more room than a hot tub so a couple of people can fit in very comfortably.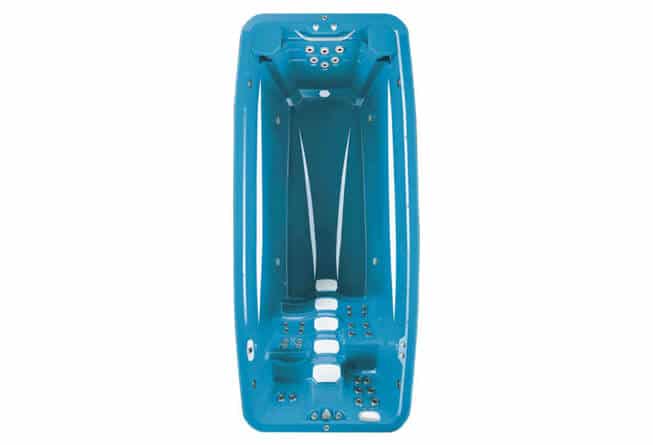 Space-friendly design
On average, swim spas are half the size of most swimming pools, or even smaller. This makes them an excellent solution for those who lack the space to actually build an indoor or outdoor swimming pool.
Simple installation
When it comes to installation, a swim spa is very similar to a traditional spa or a fiberglass swimming pool. As such, it's quicker and easier to install, even if it goes in-ground, than a regular swimming pool. As for above ground swim spas San Diego residents absolutely love, they are even easier to install, especially due to their compact design.
Portable, above ground models
Above ground swim spa units are extremely flexible because you can move them virtually wherever you want. What's more, if you decide to move house, the swim spa goes with you. It can save you an enormous amount of money on building a swimming pool in your new home or inspecting (and possibly repairing) an existing one.
Still, many would say that building a swimming pool boosts a home's resale value – and they are absolutely right. However, a portable swim spa provides more flexibility.
Can be used year-round
Speaking of flexibility, portable swim spas are particularly popular in San Diego because you can use them year-round in any weather. You can even move an outdoor swim spa indoors; just make sure you have an indoor location for your very own in-home swim spa.
Easy to maintain
If you go for a swim spa, you will discover that it's far easier to maintain than a swimming pool. One reason is its size. Because of it, it takes less time to clean it. What's more, since a swim spa's water is not exposed to the elements, you don't have to use as many chemicals as you would for cleaning a swimming pool. This makes a swim spa a somewhat healthier and eco-friendlier option. Also, there is less risk of algae production because most swim spas have a smooth non-porous surface.
Muscle strengthening
When in a swim spa, you will notice that the water coming from the powerful jets offers resistance that makes you activate your muscles. In turn, the muscles grow stronger and your body burns calories in the process. Still, the exercises are low-impact and therefore a lot easier on the joints than any type of gym workout.
Pain relief
Swim spa models include hydrotherapy jets that help aching parts of the body relax. In that way, the pain subsides. Many people report reduced back pain after exercising in their swim spa. The combination of low-impact exercising and heated water dilates the blood vessels and increases circulation.
What's more, exercising in a swim spa is ideal for those suffering from arthritis. The exercising is not strenuous, while hot water eases the pain in the suffering joints and muscles.
#1 Best Swim Spas San Diego Can Offer
Want to make a positive change in your life? Installing a swim spa in your home is definitely a step forward! Knowing the benefits a swim spa can bring to you and your family, now you need to choose the best swim spa for your needs and preferences.
Aqua Paradise is the go-to place for quality hot tubs and swim spas in San Diego County. Visit our retail stores in San Diego, Carlsbad or Rancho Bernardo and we will help you pick your very own swim spa!