Jacuzzi J-200 Hot Tubs in San Diego, CA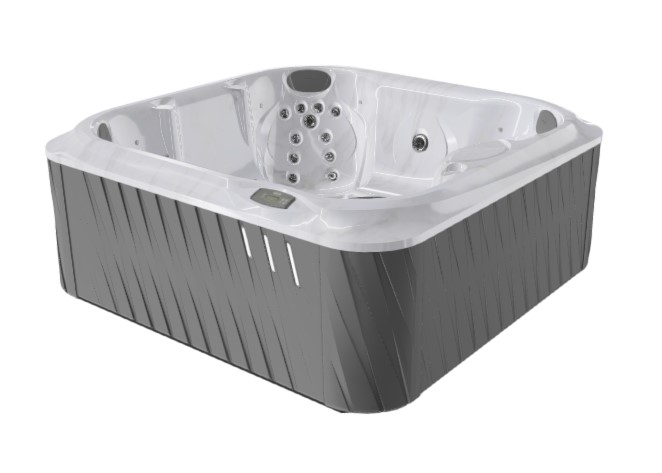 Are you ready to elevate your relaxation experience and transform your backyard into an oasis of tranquility? Look no further than Aqua Paradise for the finest Jacuzzi J-200 hot tubs for sale in San Diego, CA. Unleash the power of hydrotherapy and create unforgettable moments of relaxation right in your own home.
Why Choose Jacuzzi J-200 Hot Tubs from Aqua Paradise?
At Aqua Paradise, we take pride in offering the best of the best, and the Jacuzzi J-200 series is no exception.
Here's why our Jacuzzi J-200 hot tubs are the perfect choice for San Diego residents:
Jacuzzi Quality: Jacuzzi is synonymous with luxury, quality, and innovation. With a Jacuzzi J-200 hot tub, you're investing in the most trusted name in the industry.

Exceptional Design: The Jacuzzi J-200 series is designed with aesthetics in mind. These hot tubs blend seamlessly with your outdoor space, enhancing both its beauty and functionality.

Hydrotherapy Benefits: Experience the healing power of hydrotherapy. The Jacuzzi J-200 series features powerful jets strategically placed to target sore muscles and provide ultimate relaxation.

Energy Efficiency: We understand the importance of eco-friendliness. Our Jacuzzi J-200 hot tubs are designed to be energy-efficient, allowing you to relax guilt-free.

Unmatched Comfort: Sink into the ergonomically designed seats and let the stress of the day melt away. Jacuzzi J-200 hot tubs are built for your comfort and well-being.
Why Choose Aqua Paradise for Your Jacuzzi J-200 Purchase?
Aqua Paradise is more than just a place to buy hot tubs; we're your partners in relaxation and well-being. Here's why you should choose us:
Expert Guidance: Our knowledgeable team will guide you through the entire process, from choosing the perfect Jacuzzi J-200 model to installation and maintenance.

Unbeatable Selection: We offer a wide range of Jacuzzi J-200 models, so you can find the one that suits your preferences and budget.

Professional Installation: Trust our experienced technicians to install your hot tub with precision, ensuring years of trouble-free enjoyment.

Exceptional Service: We're committed to providing outstanding customer service, both before and after your purchase. Your satisfaction is our top priority.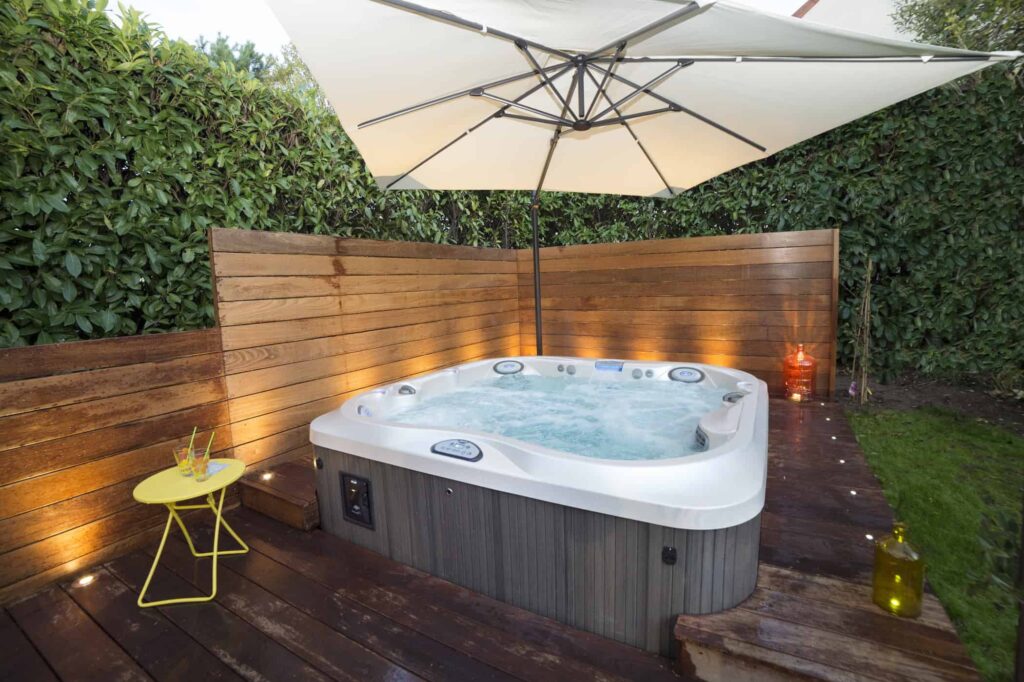 Get Started Today!
Don't wait to experience the ultimate in relaxation and luxury with a Jacuzzi J-200 hot tub from Aqua Paradise. It's time to transform your San Diego backyard into a personal oasis.
Visit our showroom in San Diego, CA, today and explore the Jacuzzi J-200 series. Let Aqua Paradise make your dreams of relaxation and rejuvenation a reality.