Jacuzzis Vs. Hot Tubs - Learn The Difference
There's nothing more rewarding than going home after a busy day at work and relaxing in your personal sanctuary. If you want to take your home experience to a whole new level, you can  turn a corner of your home into a spa-inspired retreat.
But what if you are not quite sure which model you should buy, or wondering if a hot tub and Jacuzzi are the same thing?
So, before you decide to go with either a Jacuzzi in San Diego or another hot tub brand, you need to find out more about the system behind hot tubs, hot tub market in the area and the best producers of hot tubs. You also need to learn more about the perks that hot tubs bring and whether they can meet your needs.
Jacuzzis vs. Hot Tubs
A great number of individuals believe that all hot tubs are Jacuzzi's. The word Jacuzzi has been synonymous with the hot tub industry since its conception. And there is good reason!
In the 1940's, Candido Jacuzzi redesigned an agricultural pump to be placed into a bathtub to give his young child, Ken Jacuzzi hydro-therapeutic relief from extremely debilitating rheumatoid arthritis. By 1956, the whirlpool bathing category was born! Since then, many manufacturers have come along, putting their own spin on Mr. Jacuzzi's innovation.
While it's accepted that imitation is the best form of flattery-we know, every Jacuzzi is a hot tub, but not every hot tub is a Jacuzzi!
What to look for in hot tubs in San Diego?
Introducing a hot tub to your home can truly transform your living space, providing you with an opportunity to relieve stress, pain or simply relax.
A hot tub can be placed in both an interior or exterior area, creating an oasis perfect for relaxation and entertainment. You can get your adrenaline running by surfing in the Sunset Cliffs area and then recharge your energy by soaking in a calming hot tub.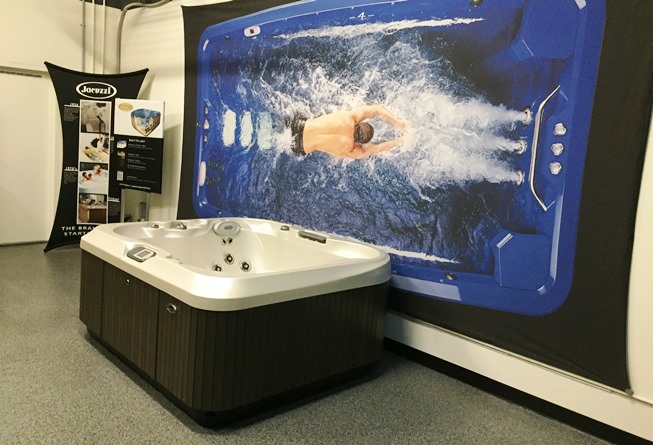 To fully reap all the benefits that this addition brings, you need to choose the right model for your home and family. This brings a lot of different considerations that you need to keep in mind.
The right size and water capacity
When looking for a new hot tub, you need to consider the specific features of your property, as well as your family's habits and needs. You need to pick an appropriately sized hot tub that won't take up too much space, yet still provide you with enough room for relaxation. If you have a large family, a more spacious hot tub will definitely be a better option.
Height, width and number of seats are all factors that can affect your and your family's comfort. Of course, the larger your hot tub is, the more water it will need, so the size directly impacts the water capacity of your hot tub.
Efficiency matters, too
A hot tub will affect your electricity and water use significantly, so you need to consider going with certain energy-saving solutions. 
You can now find hot tub models made of energy-efficient materials and water-saving parts that can make this home addition more sustainable. Not only will this protect the environment, but it will also help you save some money on your utility bills.
How to use Jacuzzi Hot Tubs?
If you decide that a lovely Jacuzzi tub is a right choice for you and your family members, you should choose the right model and make sure to use it properly. 
You should pick a Jacuzzi Hot Tub with the right jet designs because they will determine what kind of therapeutic experience you'll get.
A Jacuzzi Hot Tub with bearing less jets will provide you with a lot of water swirling, streaming and pulsing, which will enable you to enjoy different hydrotherapy benefits. 
Undergoing regular hydrotherapeutic treatment can even help prevent illness, which is certainly a major plus for introducing this addition to your home.
There are a few precautions
Once you install a Jacuzzi Hot Tub in your home, you'll be eager to try it out, but there are a few things to keep in mind before you do. 
Most importantly, it's essential that you consult your physician before using a hot tub, especially if you have high blood pressure, diabetes or some other cardiovascular disease or condition – it's better to be safe than sorry. Pregnant women should also consult their doctors beforehand and be mindful of the hot tub temperature.
When it comes to your soak time, you should remember to take breaks after 15 or 20 minutes. After all, you'll be spending time in hot water, so you need to cool off, too.
You should also avoid drinking alcohol before or during your soak. Too much alcohol will make you feel drowsy, which may result in drowning.
Mind the hot tub temperature
When it comes to both Jacuzzi Hot Tubs and other brands, adjusting the water temperature at an appropriate level is of the utmost importance. 
The right temperature will keep you both healthy and comfortable, so you should always test the water before getting into any hot tub.
Generally, people find the temperature of 98.6℉, which corresponds the body temperature, the most comfortable during summer. 
During winter, you can go with a slightly higher temperature, but make sure not to exceed 104℉. Healthy adults typically prefer adjusting the temperature between 100℉ and 102℉.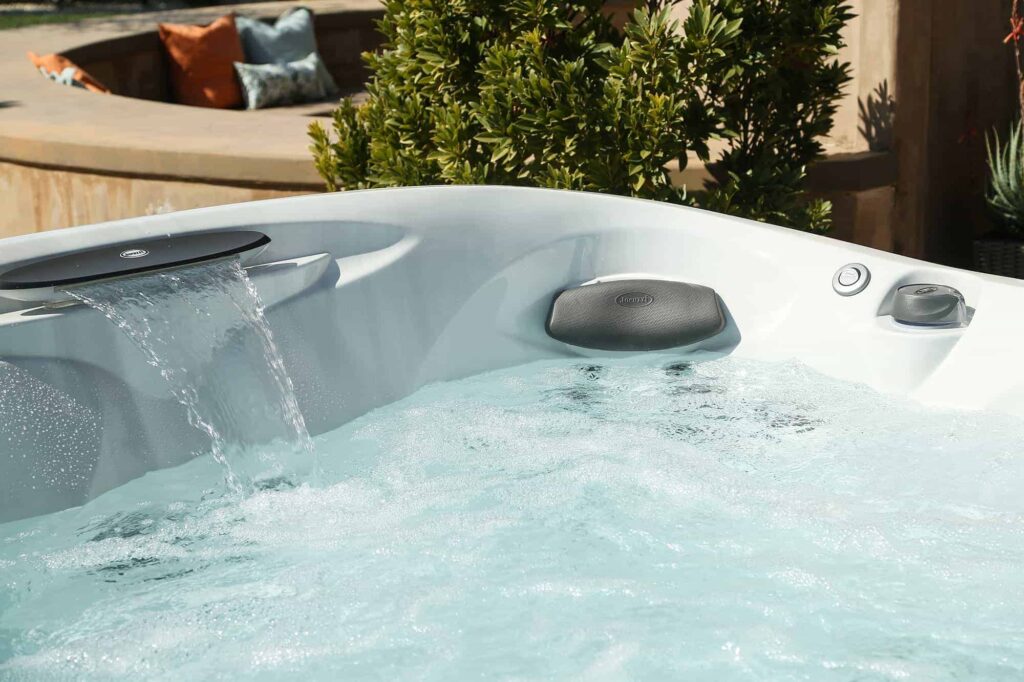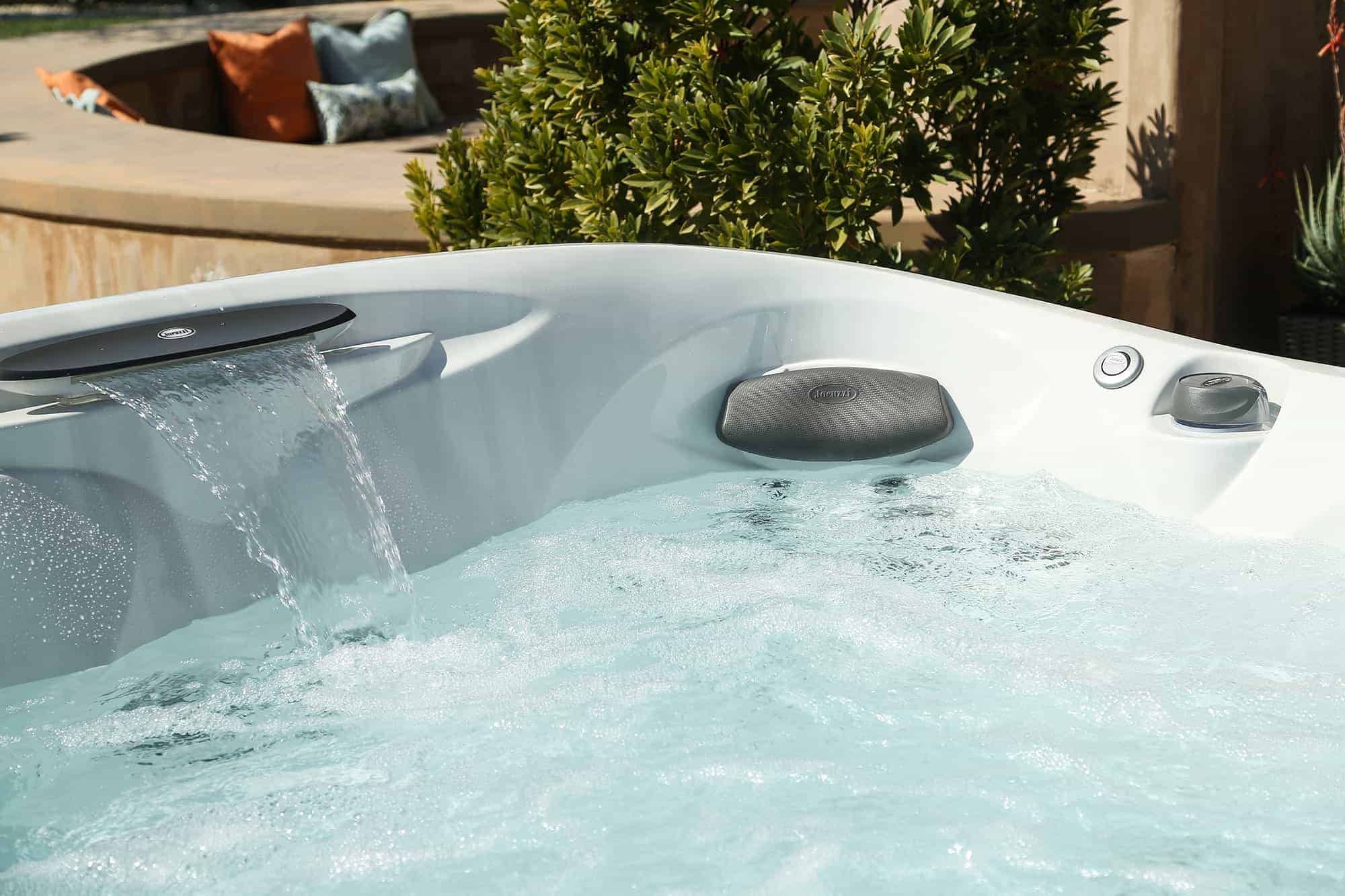 Who sells Jacuzzi Hot Tubs?
If you're looking for Jacuzzi Hot Tubs in San Diego, you've come to the right place. Aqua Paradise is known for its first-class Jacuzzi Hot Tub selection across the area. 
We bring to you both modern and second-hand models depending on your personal preferences and budget.
You can choose a Jacuzzi Hot Tub for you and your loved one or find a bigger model for your entire family. Whether you want to enjoy the benefits of hydrotherapy to improve your health, relax with your partner or have fun with your kids, a hot tub might be just the perfect solution for you.