Its looks like you have successfully determined that you could get a hot tub without a crane.  Since you weren't 100% sure on making the judgment call, calling us was a good idea and we were more than happy to come out and take a look.  So now that you are well on your way to getting started with your project, its time to prepare your spot.
The first thing to do is get your electrical ready.  Depending on the model you have your heart set on, you will need to run a dedicated electrical line to your spas location.  While most spas operate off of 240v (some people refer to it as 220), there are still some smaller units that run just fine on 120v (110 to some).  Especially here in San Diego.  Regardless of the voltage, a good electrician will be able to determine the gauge, or thickness, of wire that will be require for the hot tub to function properly.  If you need help finding a capable electrician please contact us.
When you know which voltage you need, and what gauge of wire you will be running, you need to figure out the location for that electrical. While every hot tub out there is a little different, most spas these days require the electrical to be stubbed up from the ground just outside the footprint of the hot tub. Jacuzzi is no exception. You want to bring the PVC up for the wires at one of the front corners of the spa. From here, an electrician will connect an 8' length of flexible, ¾" conduit to the PVC. Finally, your electrician will pull all of the necessary wires through your PVC.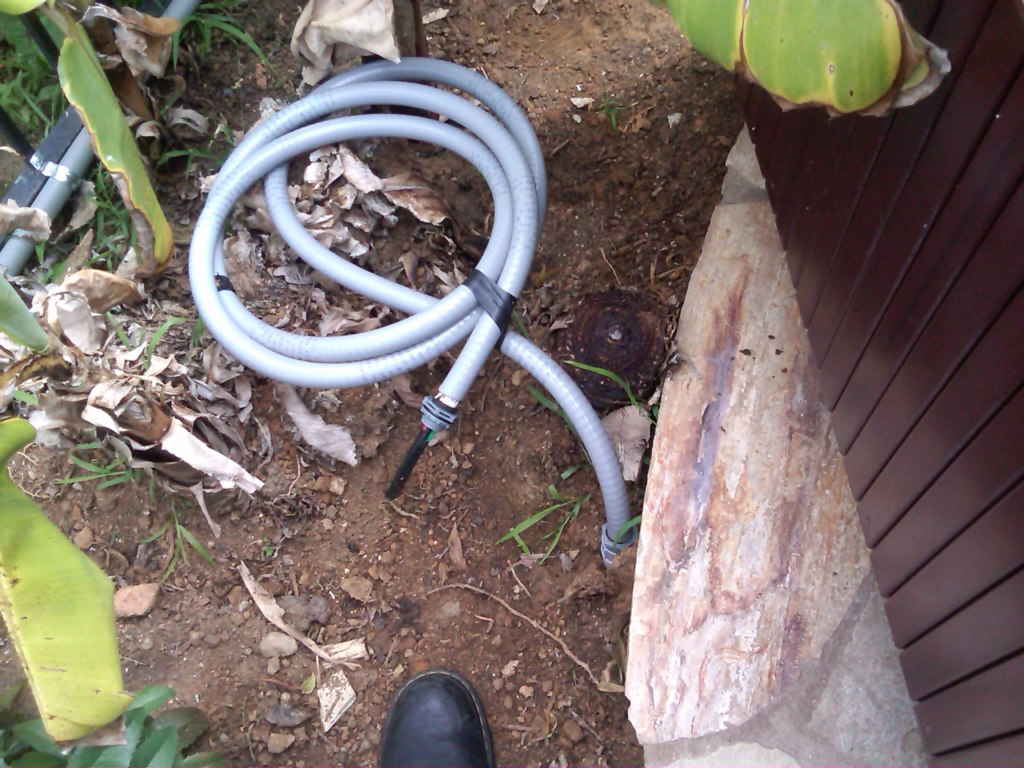 Now, somewhere between your homes main electrical panel and the hot tub, your electrician will install a GFCI sub-panel.  This serves not only safety purposes but also makes service easier.  Oh yeah, its also a requirement for being code compliant with your city.  Usually, this sub-panel needs to be at least 5' away from the body of water, but physically viewable from the hot tub.  That said, if your electrician is not familiar with the codes for your city, it is best to check with your local code enforcement office.