Jacuzzi Hot Tub Dealer near Oceanside, CA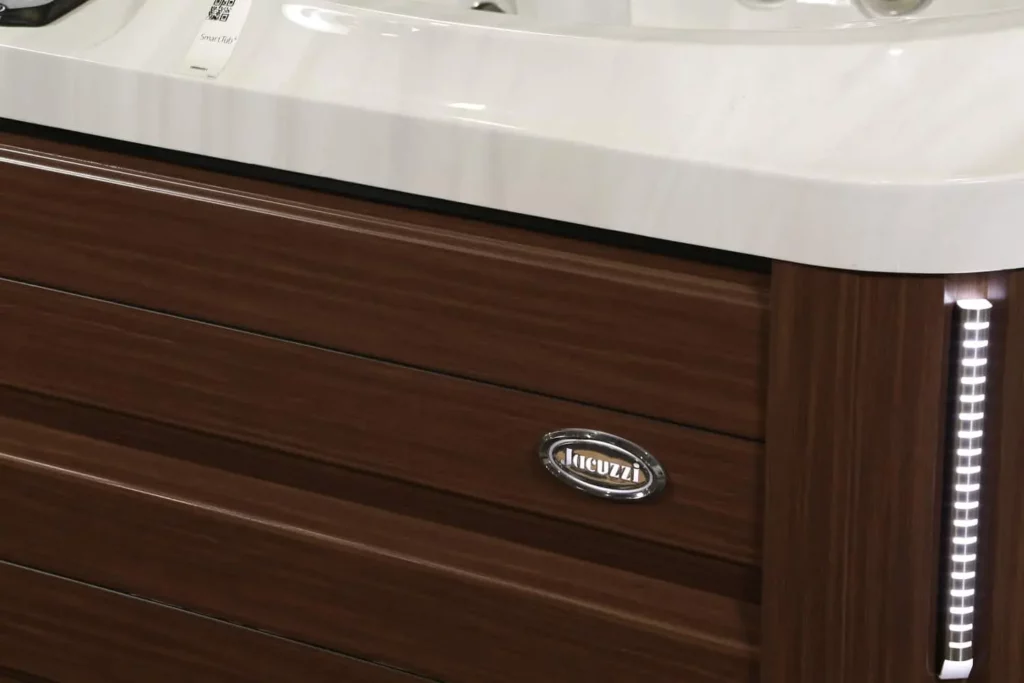 Located near Oceanside, California, Aqua Paradise is proud to be an authorized retail partner for Jacuzzi®. Our business combines decades of experience and top-of-the-line Hot Tubs and Swim Spas, and our team will be standing by to help you every step of the way – from shopping to financing, delivery, and ongoing maintenance. Our Jacuzzi® Hot Tubs help you relax and recover through innovative hydrotherapy technology, jets, colors, lights, and other features. Our Jacuzzi® Swim Spas provide the year-round benefits of both a swimming pool and Hot Tub. To learn more about our products and services, or take a test soak in one of our spas, visit our Jacuzzi® showroom near Oceanside, California.
Jacuzzi Hot Tubs Products & Accessories at Aqua Paradise
In addition to our official Jacuzzi® Hot Tubs and Swim Spas for sale near Oceanside, CA, Rin Robyn offers all of the services you need to own and operate your Jacuzzi®, including cleaning supplies, covers, maintenance, and financing. A Hot Tub or Swim Spa can be a significant investment in your health and wellness, and our dealership team can help make that more affordable. We offer flexible and affordable financing options through a variety of lending partners, and we will do everything we can to make sure that the rates and terms meet your budget and lifestyle needs. To learn more, contact a Rin Robyn team member today!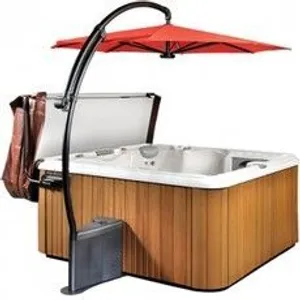 Jacuzzi Hot Tub Services & Supplies near Oceanside, CA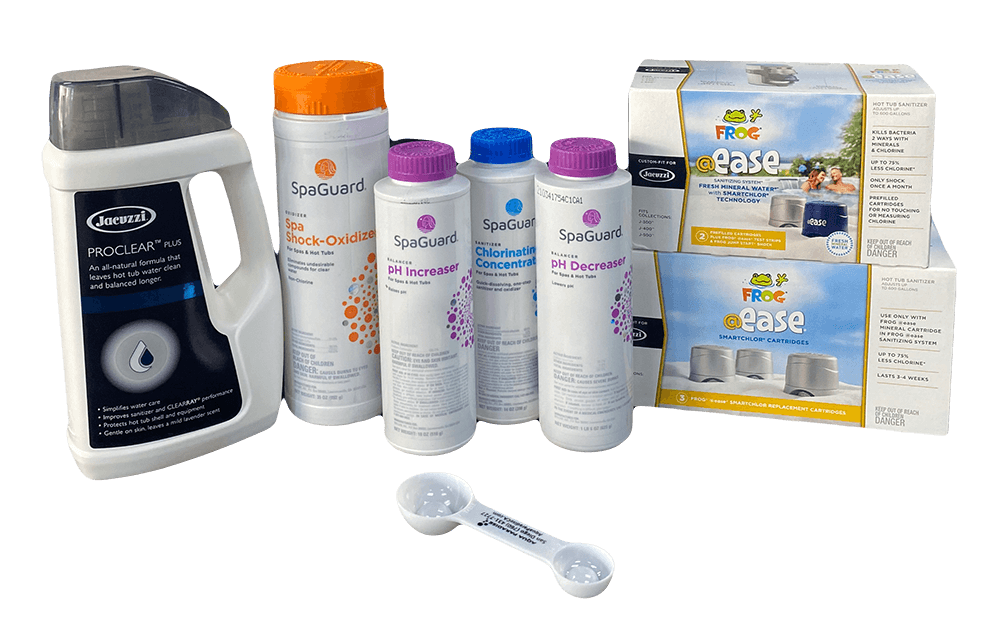 Aqua Paradise will be here to assist you long after you take delivery of your Jacuzzi® Swim Spa or Hot Tub near Oceanside, California. Our service team is trained and certified to deliver expert maintenance and repair services. Whether you want help with weekly maintenance, seasonal pool opening or closing, or even moving your Hot Tub, we can do it! Call our store to learn more or schedule a service appointment for your Jacuzzi® near Oceanside, CA.