Sundance Spa Maintenance in Mission Viejo, CA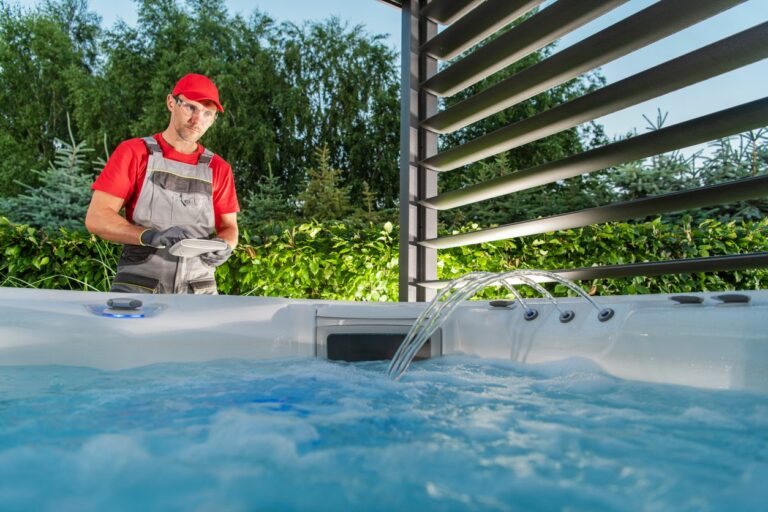 Why Choose Aqua Paradise for Sundance Spa Maintenance?
Jacuzzi Hot Tub Services in Carlsbad, CA
Nestled in the picturesque city of Mission Viejo, CA, Sundance Spas have become synonymous with relaxation, luxury, and hydrotherapy excellence. At Aqua Paradise, we understand the allure of these world-class spas and the importance of keeping them in pristine condition. Our mission is to provide top-notch Sundance spa maintenance services to ensure your oasis of tranquility remains a haven for rejuvenation.

At Aqua Paradise, we take immense pride in being your trusted partner for Sundance spa maintenance in Mission Viejo. Here are some compelling reasons why choosing us is the right decision for your spa:
Expertise and Certification: Our team comprises certified technicians with extensive knowledge of Sundance Spas. We understand the intricacies of these exceptional spa systems and have the expertise to maintain and repair them effectively.
Personalized Maintenance Plans: We recognize that every Sundance Spa is unique, and its maintenance needs may vary. That's why we offer customized maintenance plans tailored to your specific spa model and usage. From routine check-ups to more extensive repairs, our plans are designed to keep your spa running flawlessly.
Preventive Maintenance: Prevention is the key to extending the lifespan of your Sundance Spa and ensuring it remains a source of relaxation and comfort. Our team conducts regular inspections, cleaning, and water quality assessments to identify and address potential issues before they escalate.
Repairs and Upgrades: Should your Sundance Spa require any repairs, our skilled technicians are equipped to diagnose and fix the problem efficiently. Additionally, we offer a range of upgrades and enhancements to keep your spa up-to-date with the latest technology and features.
Genuine Sundance Parts: We exclusively use genuine Sundance parts in our maintenance and repair services. These high-quality components are designed to meet Sundance's stringent standards, ensuring the longevity and optimal performance of your spa.
Customer-Centric Approach: At Aqua Paradise, your satisfaction is our top priority. We are committed to delivering exceptional service that surpasses your expectations. Our responsive team is always ready to address your questions, concerns, and spa-related needs.
In Mission Viejo, CA, where relaxation meets scenic beauty, Aqua Paradise stands as your partner for Sundance spa maintenance. We are dedicated to preserving the serenity and luxury that your Sundance Spa brings to your life. With our certified technicians, personalized maintenance plans, and unwavering commitment to excellence, you can trust us to keep your Sundance Spa in optimal condition. Contact us today to schedule a maintenance appointment and ensure uninterrupted moments of bliss in your Sundance Spa.
Experience the Aqua Paradise difference and make the most of your Sundance Spa investment! Contact Us today!